The Webinar "

Why shall we buy microalgae?

"

aimed to present and share the company's latest news, developments and investments in microalgae, its products and applications, to its business partners, academic associates, employees, suppliers and the general community.
This Webinar was composed of a panel of five distinct company speakers: Eng. Júlio Abelho (General Manager); Joana Laranjeira Silva (Plant and R&D Manager); Maria Soares (Senior Fermentation Technician); Inês Guerra (MSc Research Fellow – PhD Student, AlgaValor Project); and Carla Lima (Business Development Team).
It was also attended by Hugo Pereira, Innovation Manager at GreenCoLab, and Anabela Raymundo, Assistant Professor at ISA and member of LEAF (Linking Landscape, Environment, Agriculture and Food) , where they addressed market trends and food innovations, respectively, in the world of microalgae.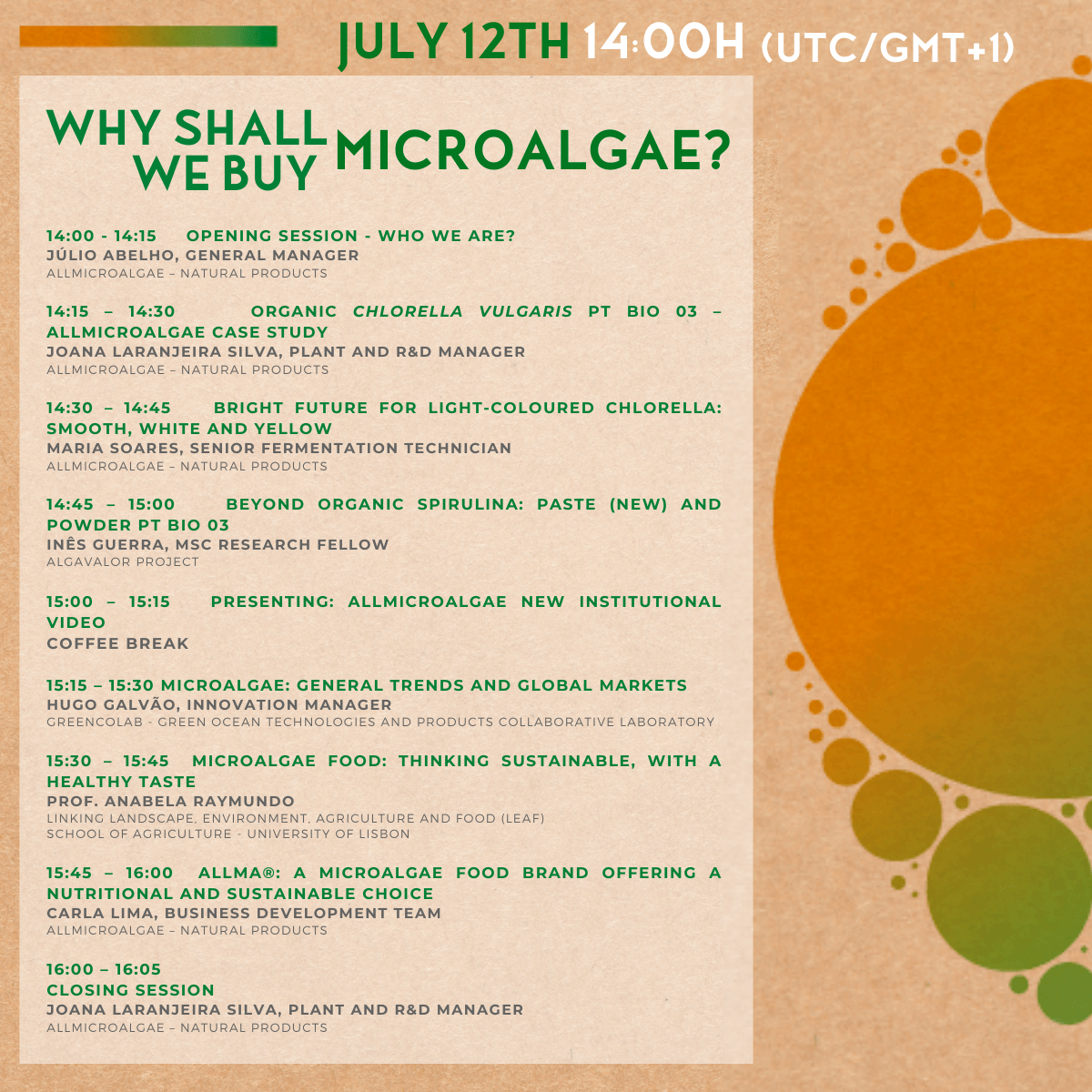 In this webinar, lasting around 2 hours, more than 400 participants were registered from all over the world, and was watched live by a group of around 300 people. Re-watch it bellow and get access to the presentations.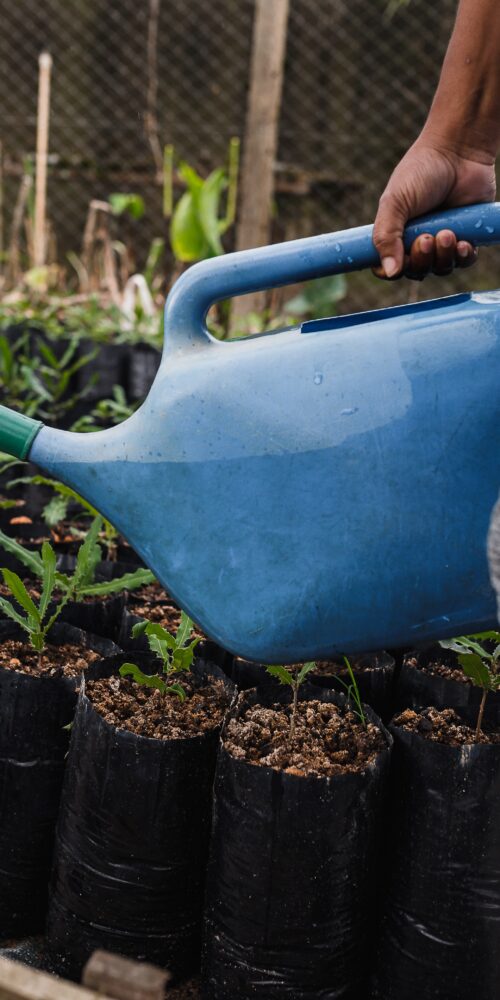 AlgaValor Webinar | WP5 Circular Bioeconomy – from effluents to novel products through microalgae
On Friday, Nov 25th, the ALGAVALOR project, led by Allmicroalgae, organized the WP5 Webinar aiming to showcase the project's progress on the Microalgae-driven Circular Economy field, presenting approaches taken regarding…