Geneva, Vitafoods Expo 5-7 October 2021, booth J291:

Allmicroalgae will introduce its portfolio of nutrient-rich, sustainable and vegan-friendly microalgae ingredients.
Special Discounts to Celebrate Vitafoods'21
To celebrate its participation in Vitafoods Expo, Allmicroalgae is

offering exclusive discounts, up to 20%, with prices starting at 20€/kg

: from on the purchase of bulk Organic Chlorella vulgaris, White, Yellow and Smooth (biomass and powder)

until October 15

.
Portugal, Leiria, September 2021: At Vitafoods Expo, Allmicroalgae will showcase its new organic 'spirulina' range. Derived from the microalgae Arthrospira platensis, the sun- or spray-dried ingredients are available in paste, powder, nibs and flakes format. They are rich in protein and dietary fibre, and contain all the essential amino acids, as well as antioxidant phycocyanin, iron, vitamin B12 and omega-3 fatty acids. The combination of valuable plant proteins, iron and vitamin B12 make spirulina-based ingredients a perfect fit for vegan food and supplement concepts, as they support a balanced, plant-based diet. Thanks to their mild flavour, they can easily be incorporated into a wide variety of food and drink, such as baked goods, pasta, juices, smoothies and fermented beverages. The nibs are a perfect topping for ice creams, yogurts, salads and cheeses. Besides this novelty in its portfolio, visitors to the booth can learn about the complete range of microalgae-based ingredients, including the organic autotrophic Chlorella vulgaris and the organoleptically improved heterotrophic Smooth, Yellow and White Chlorella vulgaris, all of which combine sustainable processing with a full nutritional load.
According to Allied Market Research, the growing global spirulina market is predicted to reach nearly 900m USD by 2027, with a CAGR of 10.5 per cent (2020-2027) [1] . Recognising this development, Allmicroalgae has installed a production line for spirulina ingredients and plans to further extend annual production capacity from 4-6 tons to 20 tons in 2022, with the addition of two more raceways. Joana Laranjeira Silva, Plant and R&D Manager at Allmicroalgae, says: "Spirulina has a long history, with proven evidence that the Aztecs consumed the microalgae. With its unique nutritional profile and resource-low cultivation, this ancient superfood is an innovative solution to the modern-day challenge of making our diets more sustainable while maintaining a nutritional profile that contains all of the required nutrients."
At its production site in Leiria, spirulina ingredients are processed using an artisanal approach and state-of-the-art technology, and can be manufactured according to EU organic standards (PT-BIO-03 EU Agriculture certificate). The company is also the first supplier to make the microalgae widely available as a paste; this form is the result of the concentration step that allows the formation of a spirulina cake, which is the final base for the conventional ingredients in powder and nibs form. The advantage of the paste format is minimal processing, a natural texture and unique freshness. It offers advantages for the production of refrigerated and frozen foods, such as dairy fermented products, juices, ice creams and sauces.
For the production of powders and nibs, the company is investing in gentle solar drying to maintain the valuable nutritional profile, and its bioactive properties. The latter are related to anti-fatigue effects and support for type 2 diabetes treatment, anaemia, pulmonary diseases, muscle and skeletal health. In children, an improvement of fine motor skills, concentration and cognition can also be expected.
Increasing demand for microalgae

With the alternative protein market sky-rocketing, Allmicroalgae has been continuously expanding its capacities and is equipped to achieve an annual potential output of around 100 tons of dried biomass. Its production system covers more than 2,000 cubic metres, 1,300 of which house photobioreactors and fermenters. A further 700 cubic metres of covered raceways were also recently installed for the production of spirulina.
Having become European leaders in Organic Chlorella vulgaris production, visitors to the Allmicroalgae booth (J291) can discover more about their complete range of microalgae-based ingredients all of which combine sustainable processing with a full nutritional load. Besides organic Chlorella,the portfolio covers the innovative light-coloured chlorella (White, Smooth and Yellow Chlorella vulgaris), with improved organoleptic profile. These ingredients are available as paste and powder. The company also offers capsules and tablets and in this field a real USP: By reverting to organic carriers and excipients, 100% organic products can come to life when using Organic Chlorella vulgaris.
All the ingredients are classified as food by EFSA and FDA, and are produced in line with Halal, Kosher and GMP requirements. Furthermore, they are free from gluten, lactose, nuts, additives, soy and GMO, perchlorates and pathogenic flora such as Bacillus cereus, and processed without the use of fertilisers, pesticides and irradiation.
Don´t forget to visit us in Vitafoods 2021 in Booth J291!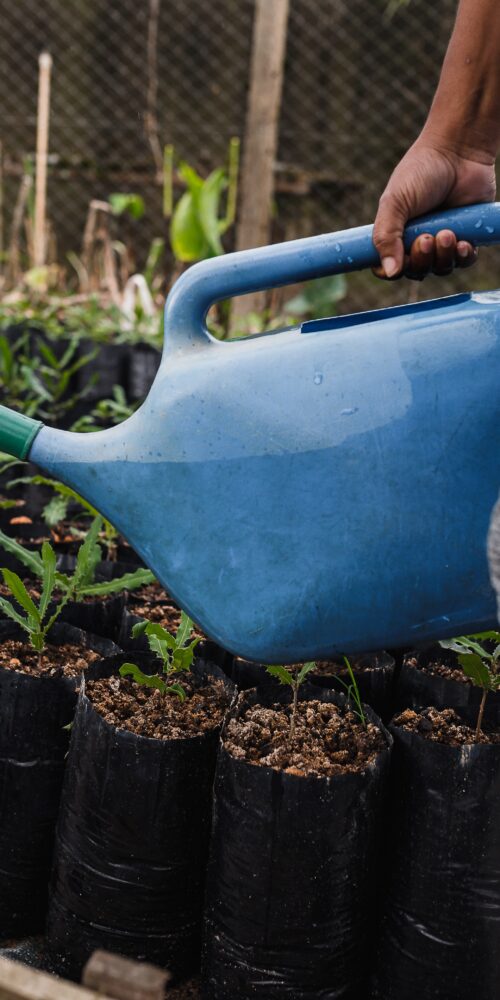 AlgaValor Webinar | WP5 Circular Bioeconomy – from effluents to novel products through microalgae
On Friday, Nov 25th, the ALGAVALOR project, led by Allmicroalgae, organized the WP5 Webinar aiming to showcase the project's progress on the Microalgae-driven Circular Economy field, presenting approaches taken regarding…