Joana Fonseca, Research Fellow at Allmicroalgae, presented her work in the panel "From man-made problems to circular solutions", at the 1st SWYP Online Conference: Circular Economy: Make It Happen, on July 7th 2021.
Her presentation "Nannochloropsis oceanica culture medium formulatation using elutates from different industries" was part of Algavalor Project WP5, on Circular Economy, that focus on the cultivation of Nannochloropsis oceanica in nutrient-rich agroindustrial residues from Lipor and Narciso Dias.
Joana Fonseca's presentation was later awarded the prize for best presentation.

.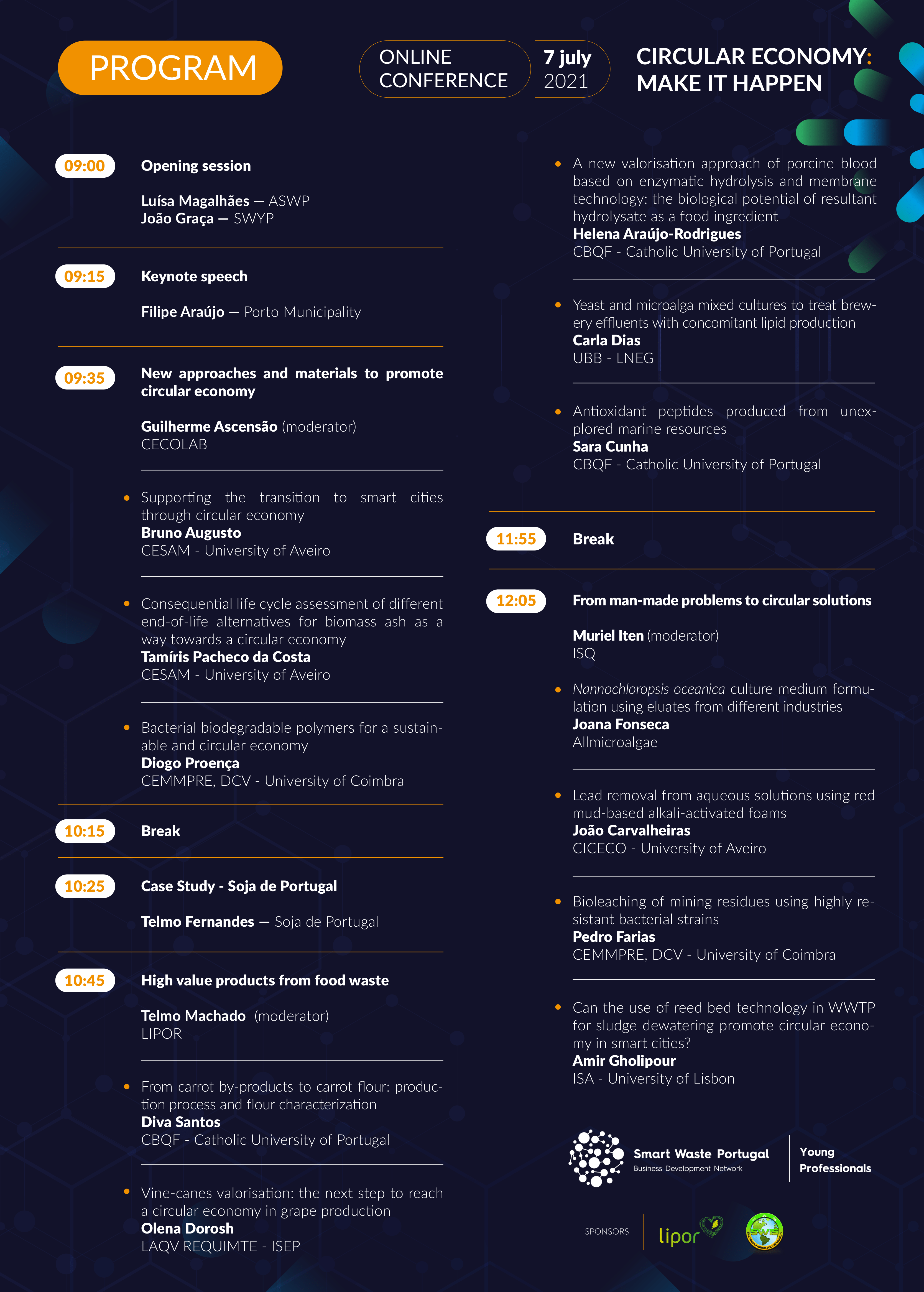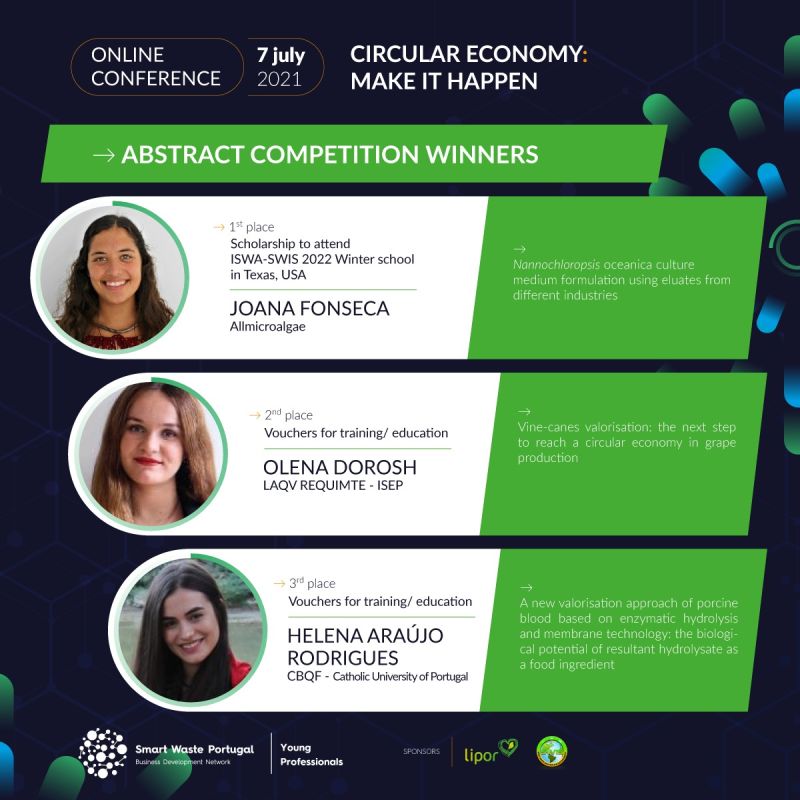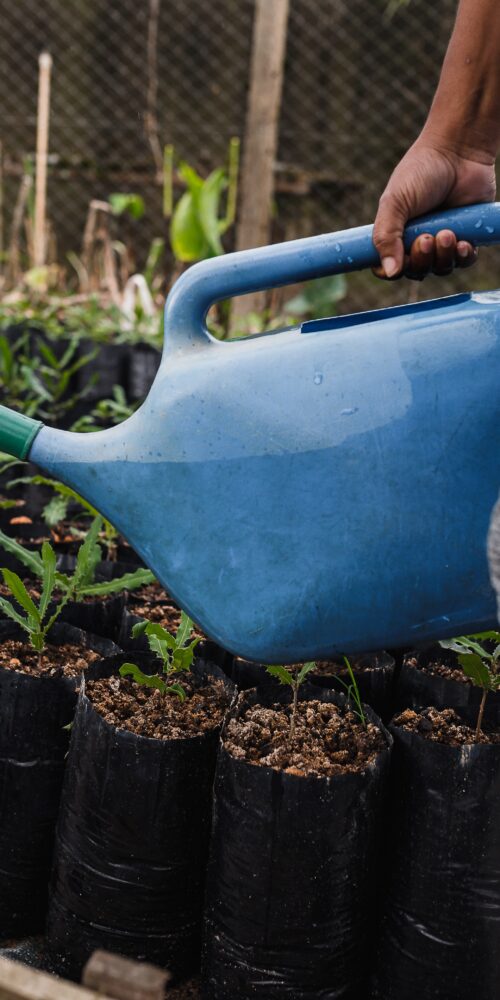 AlgaValor Webinar | WP5 Circular Bioeconomy – from effluents to novel products through microalgae
On Friday, Nov 25th, the ALGAVALOR project, led by Allmicroalgae, organized the WP5 Webinar aiming to showcase the project's progress on the Microalgae-driven Circular Economy field, presenting approaches taken regarding…